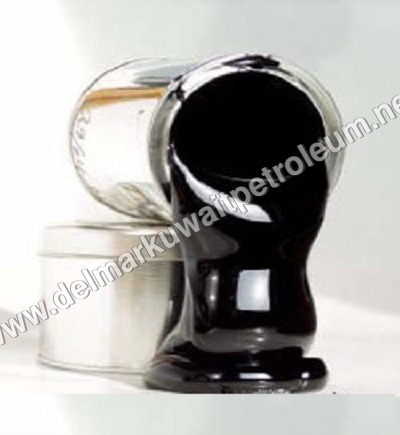 Bitumen Emulsion
Product Code : K160
Product Description
The
Bitumen Emulsion
cationic rapid settings(CRS)1
Our Cationic Rapid Set cosist of 60% Bitumen Cement
Application Area:
Tack Coat
Chip Seal
Cationic Rapid Settings(CRS) -2
Cationic Rapid Set, Contain 65% Bitumen Cement
Application:
It is widely used in surface Dressing
Mianly used in seal coat
Used in cationic rapid settings (CMS) -2
It is mainly used is cationic medium set which contain 65% Bitumen Cement
Application:
Fog Seal
Asphalt Sealer
Immediate Maintenance
Stockpile Maintenance mixes
The
Bitumen Emulsion
is prepared with of three basic ingredients like an emulsifying agent, water and bitumen,. This is the fact that water and asphalt will not mix, under one condition when we are using specialized equipment and chemical additives.
The Cationic Emulsions which is known for its positively charged ions is used at surrounding temperatures with aggregates, which do not have to be fully dry. The Emulsions are low harmful effects and can be applied in the different range of conditions and also used for diverse applications like construction of road and maintenance.
Cationic Rapid Settings - CSS-1
Cationic Slow Set, Contain 57% Bitumen Cement
Application:
It is widely found in fog seal
Cold Mix Asphalt
Our product found its applicaiotns in tack coat
It found its applicaitons in prime coat
Used in cold recycling applicaitons
Bitumen Emulsion K1-40
Our product consist of 38%-40% Bitumen
Application Area:
It is used in Grouting and Concrete Curing applications
It is used in mist spraying
Widely found its application in fog sealing
Used in sub-base & surface dressing applications
This product is mainly used in tack coating applications
Bitumen Emulsion K1-60
it contains contains 57% Bitumen
Our Bitumen Emulsion widely found its applications in Concrete Curing , Grouting, Tack Coating, Mist Spraying, Fog Sealing and Sub-base & Surface Dressing applications
SPECIFICATION

CHARACTERISTIC
CMS-2
CRS-2
CRS-1
CSS-1
TEST-ASTM


MIN
MAX
MIN
MAX
MIN
MAX
MIN
MAX


Viscosity, Saybolt Furol at 25°C, SFS
-
-
-
-
-
-
20
100
D244
Viscosity, Saybolt Furol at 50°C, SFS
50
450
100
400
20
100




D244
Storage Stability test, 24-h, %
-
1
-
1
-
1
-
1
D6930
Demulsibility, 35ml, 0.8 % dioctyl sodium sulfosuccinate %
-
-
40
-
40
-
-
-
D6936
Coating Ability and water resistance:
Coating, dry aggregate
Good


-
-
-
-
-
-
D244
Coating, after spraying
Fair


-
-
-
-
-
-
D244
Coating, wet aggregate
Fair


-
-
-
-
-
-
D244
Coating, after spraying
Fair


-
-
-
-
-
-
D244
Particle charge test
Positive


Positive


Positive


Positive


D244
Sieve test, %
-
0.1
-
0.1
-
0.1
-
0.1
D6933
Cement mixing test , %
-


-
-
-
-
-
2
D6935
Distillation:
Oil distillate by volume of emulsion, %
-
12
-
3
-
3
-
-
D6997
Residue, %
65
-
65
-
60
-
57
-
D244
Test on residue from distillation test :
Penetration, 25 °C (77°F ), 100g, 5s
100
250
100
250
100
250
100
250
D5
Ductility, 25 °C (77 °F), 5 cm/min, cm
40
-
40
-
40
-
40
-
D113
Solubility in trichloroethylene, %
97.5
-
97.5
-
97.5
-
97.5
-
D2042